These are my prized possessions.
You've seen this one, but I always forget to show you the coolest part. For our tenth anniversary, we got these bad boys. They are ambigrams, so they read the same upside down as they do right side up. This is my fave!!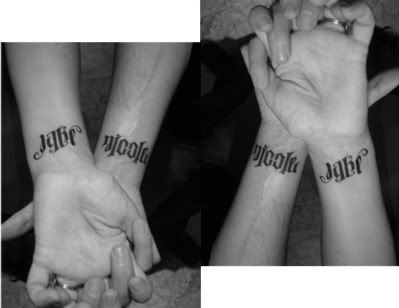 This one is a Celtic Motherhood knot. It represents my heart intertwined with my kids' hearts. The dots represent each of my four offspring.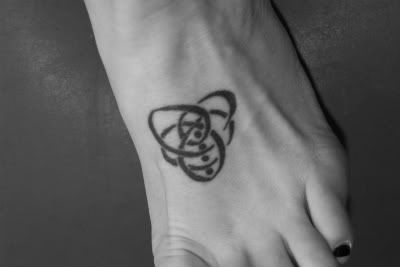 Last, but not least, is my tat honoring The One I Miss So Terribly on the outside of my ankle underneath the bone. The heart represents the part of him that still lives, and his angel wings.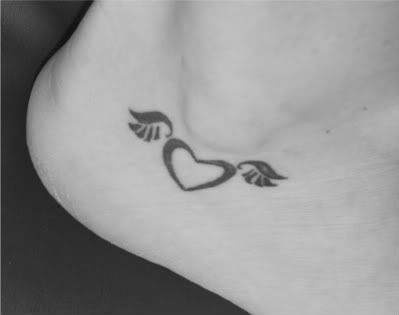 I'll be adding one more, soon. I will get a Japanese Cherryblossom branch or tree on my back. It's gonna be a big one...I'm still trying to find the perfect depiction.
Anything you've permanently scarred your body with??