Let me get one more mushy post out of my system.

This is the first and only picture I have of all four of my kids together....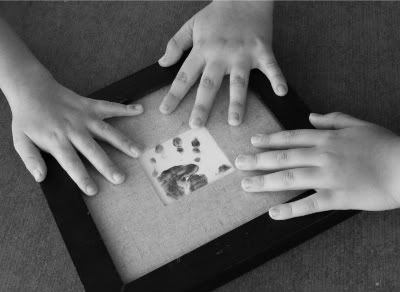 When we knew Joey was gone, and we were waiting on the transplant team to arrive...a nurse got his handprints and footprints for me to keep.