For some reason...this song has been running through my head all day...


So, I thought I'd dig up some old school pics to go along with it...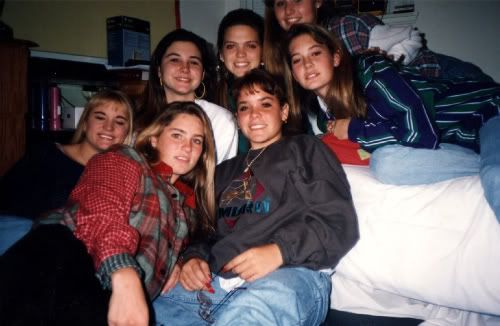 We graduated in 1995 and didn't get along all that well with the group of girls in the class above us. We mostly fought over boys...stupid effing boys!!
Anyway, it was 1994...our junior year...and it was the Junior/Senior PowderPuff football game. It might've been the most anticipated PowderPuff game in LHS history because of the rivalry we had with the senior girls.
When the game started...we heard the senior's chant from their huddle..."One, Two, Three, Four...Juniors are whores!!!" Good one, right...point Seniors!
We played some football and tore up the scoreboard. Point Juniors!
When that wasn't satisfying enough...we dislodged some bitch's patella!
Aaaaaaaaand....the whores win the game!!!
The following photo is us Junior whores...in one of our training sessions!!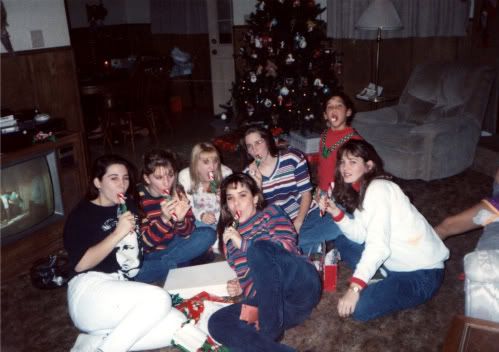 Ahhh...back in the day...