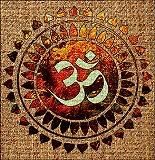 I got myself one of those...how you say...yobs? Jobs? Yes. Jobs! I got one of those!
As if called by the cosmos, a former colleague of mine, now the director of a new gym, called today asking me if I'd like to teach a yoga class for her.
I told her that I needed to sleep on it...that I needed to decide in which direction I wanted to be moving, thanked her for thinking of me, and told her I would call first thing in the morning with my answer.
Five minutes later, I called her back, and took the job.
What the hell, right?
So, I'm a working girl, again.
Get your mind outta the gutter...not
that
kind of working girl. Although, if this nursing thing doesn't pan out...I might consider
that
kind of working girl.
I'm officially a yoga instructor again. I've missed it terribly since I've been on hiatus and educating myself. It'll be good to be back on the mat.
Om, and shit!