My wonderfully awesome neighbor has taken my kids to VBS with her kiddos this week. They've had a great time, and I have gotten a little extra study time in. It's a win, win! Thanks, Jess!

She reads my blog, so it's likely that she's trying to save the souls of my children. Protecting the kids from their heathen parents, who are draggin' them along on a fast track to hell!! Good lookin' out, Jess!!

I was helping the kids get ready this morning and thought...

By god, if my kids are going to church, then they're gonna rock that mutha out!!

So, I did this...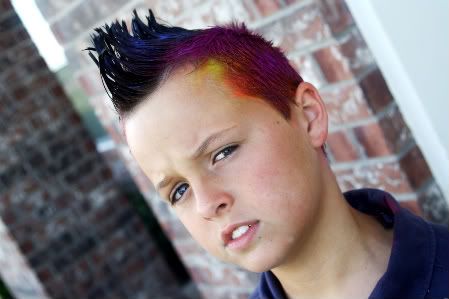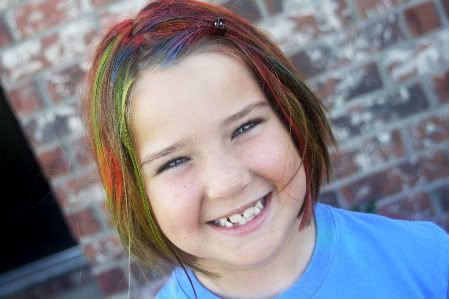 Relax...it was crazy hair day!!