I'm sure you all remember the Friends episode where Ross has the list of celebrity "freebies," he's allowed to have sex without being considered infidelity. If you don't know what I'm talking about...then, I'm sorry...but, we can't be friends anymore!

The One and I are always saying, "Oh, they're on my list"...or, "No, they're not on my list anymore." So, to prevent any confusion in the event that I am propositioned by any of the following men...Honey, this is my OFFICIAL list!

#1 Hugh...The Doctor is IN!! -- damn, that can be construed as really dirty. I didn't mean it that way, I promise...but, hey...Whatever!!!


#2
Robert
, I developed a crush on you in
Chances Are
when I was prepubescent...my feelings haven't changed. During those rough years...I even thought your mugshots were hot!
#3
Eddie
...we don't even have to do it...I just want to hear you monologue!!!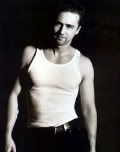 #4
Paul
...you know how I know you're hot?? Cuz you are!!!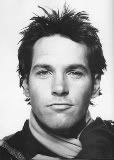 #5
Vincent
...baby...you're so money and you don't even know it!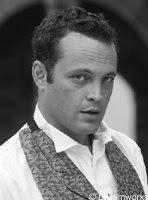 There you have it...I'm even going to have it laminated!! Who's on your list?