We're on a pretty tight budget.

You know, since I don't have a job that pays me a respectable sum of money...and because those assholes won't let me into nursing school!

Yesterday, at the grocery store, I was given a set dollar amount, not to exceed.

In the check out line, as my total grew and grew, then teetered just over the edge of my limit...I was forced to make a decision.

A decision that completely revealed my priorites.

I put back a bottle of these...


That would help to keep Jake and I healthy during flu season, to buy a box of this...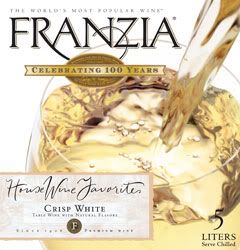 That would help me get my drink on, this weekend.
Cast your stones, if you must...they won't hurt me, because I'll be buzzin'!