I love my pot!

I love the way it makes me feel.

My head feels clearer when I use the pot.

I heart my pot...A LOT!

I even had to Google how often you can safely use the pot.

I thought I might OD on the pot. Turns out...what your stoner friends told you, is true. You can't overdose on the pot!

So, to cope with the allergy symptoms I've been suffering this season...I've become a pothead!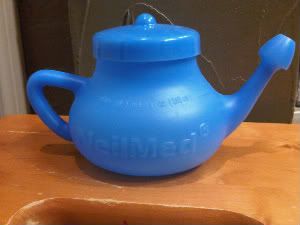 A
Neti
pothead, that is!!