A recent event inspired this little limerick for ya...


There once was a mom with a son,
who put things in his nose for fun.
"I lost it," he cried.
She grabbed the tweezers and sighed,
"Now show me which nostril...which one?"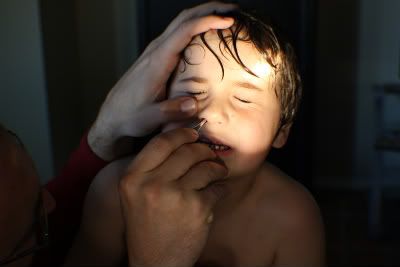 This one is titled,
Quit Stickin' Shit Up Your Nose!!