I won a little prize from Kameron at A Wrinkle in Time a little while back and I wanted to show it off.

She has an Etsy Shop and sells these appliqued shirts that I friggin love!! She does onesies, too and really cute diaper cakes. Check it out!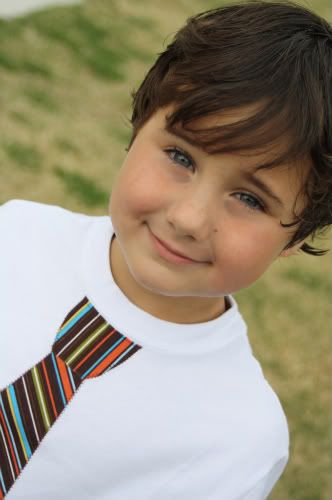 Anyway, thanks Kam...the kid looks so cute in his new shirt!! I love it!