We made it back in one piece. We could definitely use a few more hours of sleep and would probably benefit from some intravenous rehydration. But, for the most part...we're in pretty good shape!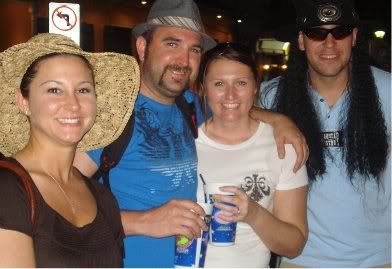 The chick who took this pic for us zoomed in way to hard and you can't even tell that we're on Bourbon Street. The glassy ass, drunk eyes might have given it away, but I sport those
every single
any given Saturday night.
They drug me back, kicking and screaming.
It is so, so good to be back!