We did an excursion today, and paid like $2350 to go zip lining. Lucky for us, that price was in pesos...so, it was only like, 1/10 as painful as that figure. But, painful for Jake, nonetheless.

The price was steep, but,it turns out...it was TOTALLY worth it.

We did death defying shit, like this...


And this...
We swam in a cold ass, underground river, and we paddled a raft, with stupid looking paddles on our hands, in an underwater cave...
And once we decided to spend another $1,000,000 in pesos for the pictures of us at the park...we had a blast posing for pictures throughout the day.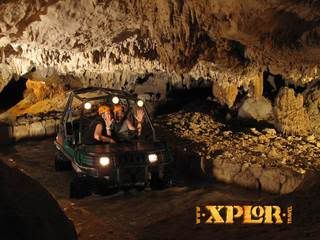 I think this was our best day in Mexico, and climbing endless towers, and flying through the trees COMPLETELY exhausted me. So much so, that I'm actually almost ready to come home. I kinda missed my rugrats today, when I thought about how much fun they would've had, had they been with us.
Don't tell anyone I said this, but, I'm kinda looking forward to being back at home with them*.
*Words I will surely eat withing 24 hours of returning home!