The other day, I told you about a conversation I'd had with Jack about Santa. He asked me if the big guy was real...I wasn't going to lie, and gave him the opportunity to figure out for himself who likely puts the presents under the tree.

He came up with midgets.

The only thing that made sense in is six year old brain, was that midgets left the presents there for him. A fat man in fur wouldn't fit...and it was ridiculous, to him, to think that Mom and Dad were responsible.

Thank goodness he's so pretty!

Well, lo and behold, tonight at the second grade Christmas program at the school...where, by the way, his sister delivered the loudest line of the night and absolutely NAILED her teddy bear performance to the effing wall...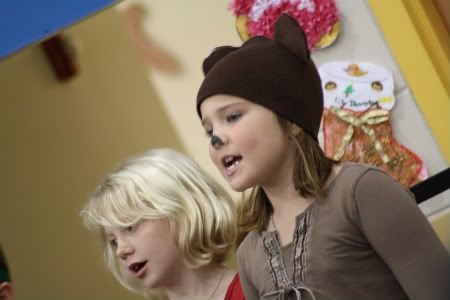 One of the other little second graders was dressed as Santa...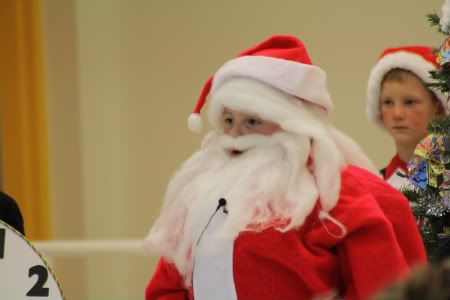 Having totally forgotten about our previous conversation...seeing a Santa of short stature didn't really ring a bell, with me.
Oh, but, it sure did with Jack.
When the vertically challenged Saint Nicholas took the stage to deliver his lines, Jack whipped his head around to me, and boasted, "Do you see that? A midget Santa! I TOLD YOU!!"