The girl is such a responsible child. She is responsible with her chores, her homework, her belongings, her money. She is patient and focused...and couldn't be any less like me, or any more like her father!!

Early in the year, Lily decided that she wanted a hamster. She began saving her money. For weeks, and months, she resisted the temptation of instant gratification. While her brothers were blowing their money on candy, or trips to the dollar store, Lily added to her hamster fund, one dollar at a time.

After a few months, she had saved enough money to buy the necessities on craigslist, and adopt a rescued hamster at the pet store. She was so proud, and in spite of my serious disdain for all things that scurry, I welcomed Marly into our home.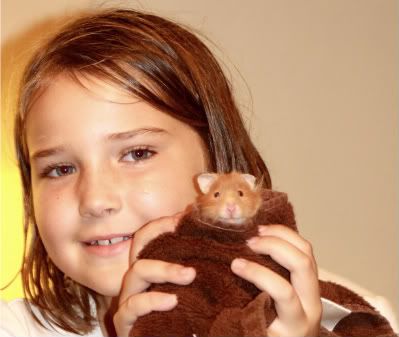 Lily proved to be a responsible pet owner, too. She kept up with the feeding and the cage cleaning, without the need for constant nagging from me.
Yesterday morning, I discovered that the furball was dead. I had to sit my baby girl down, and carefully break the news, that would undoubtedly break her heart.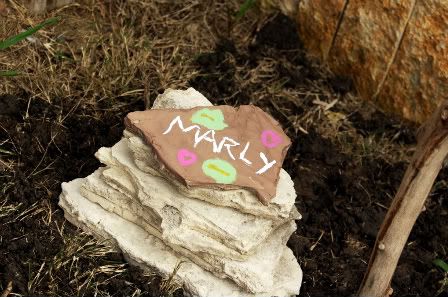 It sucked...
The girl cried and cried, and when she ran out of tears, she made a decision. She is saving her money, and one dollar at a time, she will add to her Marly II fund.