Another year under my belt. Whatever. Another year wiser, I suppose.

Jake made my day today...the man knows me too, too, well.

I woke up this morning to find that he left a note on the bathroom door...my first stop every single morning since I have a bladder the size of a fucking grape...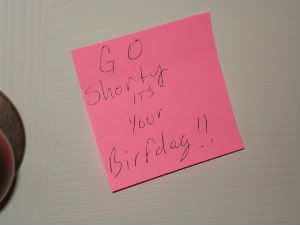 Next was the note on the fridge...as he knew my next stop would be my caffeine fix, my Dr.Pepper...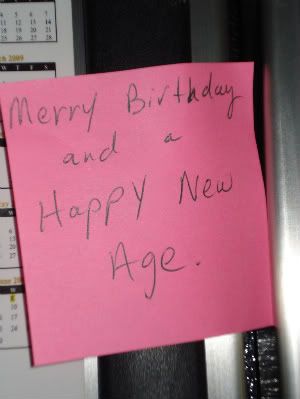 Last, a note on the computer...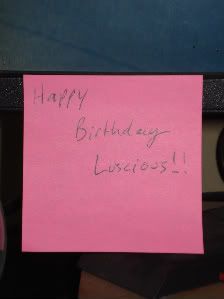 He knows me too, too, well!!